What do you see when you picture cancer?
A molecular biologist might imagine millions of cells multiplying uncontrollably. A surgeon might instead picture a tumorous mass that must be carefully removed. And for a patient, the word might conjure up images of their loved ones' concerned faces.
All these perspectives make up the experience of studying, treating and living with cancer, and they are all critical pieces of OICR's vision to solve cancer together.
This report showcases the impact made over the past year by the diverse groups of people across Ontario who work at OICR and are supported by OICR. Each success story is a snapshot of an innovative approach to solving an important challenge in cancer.
Alone, they are groundbreaking achievements. Together, they are a glimpse at a brighter future where Ontarians with cancer have access to the latest tests and treatments, and where people everywhere live longer, healthier lives.
---
When it comes to cancer research, the lives of patients must always be front and centre.
Cancer research is about helping people affected by cancer. It's about understanding their needs and experiences, and delivering solutions to help them live better.
OICR researchers took different approaches to this goal over the past year. They used different tools to understand cancer and developed solutions that impact patients at different stages of their lives and their disease. But whether they were looking at an ultrasound image, at a sequence of DNA, or into the eyes of a clinical trial participant, they were all seeing a future where we find cancer earlier and treat it more effectively.
Featured stories
Blood tests to help stop deadly cancer recurrence
OICR-supported clinical trials are using blood tests to help at-risk people stop cancer from recurring.
Faster, more affordable brain tumour diagnosis
People with brain cancer could be treated earlier and more precisely thanks to a new test to diagnose glioma faster and more cost-effectively.
More efficient prostate cancer therapy
Participants in a London, Ontario clinical trial are having prostate cancer treated in a fraction of the time with radiotherapy guided by advanced imaging techniques.
3D ultrasound for more accurate liver ablations
A new 3D imaging tool to guide thermal ablations is making sure people with liver cancer get the best possible outcomes from the procedure.
OICR supports translational cancer research in Toronto and in 19 communities across Ontario
38 patient partners contributed to OICR research projects (22-23)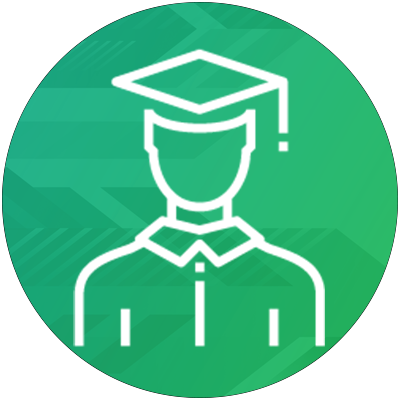 343 students were hosted by
OICR-funded projects (22-23)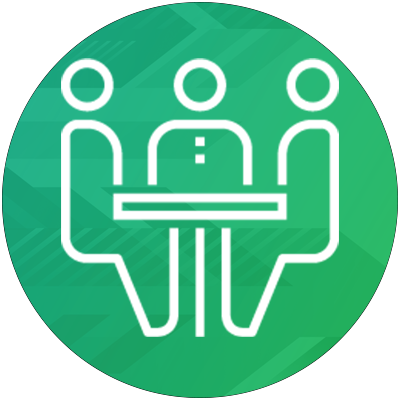 EDI was considered in all OICR research project proposals (22-23)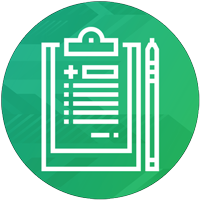 3,400+ patients have been recruited to 162 OICR-supported clinical trials (22-23)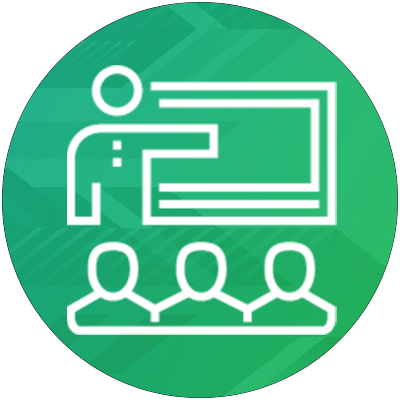 600+ educational events supported by OICR to share knowledge and provide training (22-23)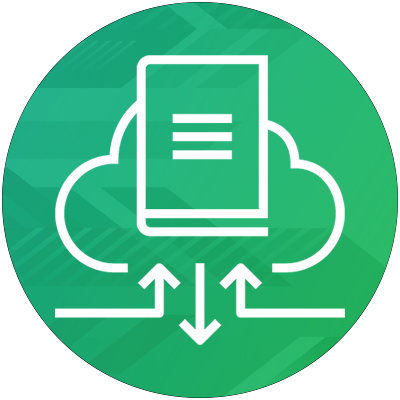 OICR-supported researchers contributed to 649 publications in 2022-23, which have already been cited more than 2,300 times, more than 2 times the world average
No new knowledge or tool can make a difference on its own. It takes a big picture approach to bring discoveries to patients.
To help people live better, it's also important to zoom out and see if the systems meant to keep them healthy are working as they should and reaching the people who need them. That includes the health systems that care for people with cancer, and the research systems that generate new knowledge to improve their care. To achieve this, OICR is working to strengthen Ontario's infrastructure for research and healthcare to deliver innovative solutions to people who need them. Over the past year, this has meant building greater capacity to collect and process the data that fuels new discoveries, making sure more people have access to the latest tools and technologies, and ensuring research is guided by the voices of patients.
Featured stories
A world-class approach against hereditary cancers
OICR is creating the Ontario Hereditary Cancer Research Network, a Canada-first network to find hereditary cancers earlier and match patients with treatments.
More genomics capacity to drive personalized care
OICR's Genomics Program has scaled up Ontario's capacity for precision medicine, where treatment is tailored to a person's genetics.
A patient-led approach to evaluating new cancer technologies
Cancer patients are getting involved in the economic evaluation process, which helps decide if governments fund a new cancer discovery.
Improved access to cancer clinical trials
The 'Clinical Trials Navigator' is an innovative OICR–supported project helping patients in smaller Ontario communities find clinical trials that are right for them.
OICR collaborates with people at 690+ organizations from 56 countries around the world.
Improving the lives of Ontarians depends on homegrown innovations and the people behind them.
As Ontario's cancer research institute, OICR unites diverse groups of people to solve cancer together. Whether their expertise is in biology, chemistry, computing, or they have first-hand experience with cancer, OICR ensures they have a place to succeed.
This past year, OICR welcomed new experts to its community, helped early career researchers sharpen their skills and launched world-first collaborations tackling the biggest challenges in cancer.
Featured stories
A new generation of researchers
Research trainees at OICR get frontline experience, while pursuing projects to improve the lives of cancer patients.
Leadership to bring new diagnostic tools to patients
The new Co-Directors of Diagnostic Development at OICR, Drs. Jane Bayani and Melanie Spears, are pushing the program toward even greater clinical impact.
A multidisciplinary network to test cutting-edge therapies
OICR's WOO Network has launched clinical trials where participants receive new therapies during the time between their cancer diagnosis and their initial surgery.
Global expertise in leveraging big data in cancer research
OICR's new Director of Genome Informatics Dr. Mélanie Courtot brings a passion for building intelligent data systems to help improve human health.
Turning homegrown innovations into Ontario companies helps Ontarians live better, with improved health and greater economic opportunities.
The big picture of cancer includes more than healthcare and academia. Businesses play a major role in bringing investment to new cancer technologies so they can help the people who need them.
By supporting Ontario scientists and entrepreneurs and helping them to commercialize their innovations, OICR and FACIT are helping improve the lives of people affected by cancer, while providing economic benefits that strengthen the province as a whole.
Featured stories
$1.5 billion into Ontario's economy
The total investments attracted to Ontario's life sciences sector by FACIT's portfolio of biotechnology start-ups reached $1.5 billion in 2023
Local leadership in radiopharmaceuticals
Atomvie, is a new Hamilton-based company manufacturing radiopharmaceuticals spun out from the OICR-supported Centre for Probe Development and Commercialization.
Investment in drug discovery research will help develop new medicines
The winners of FACIT's annual pitch competition are developing a new treatment by targeting hibernating cancer cells.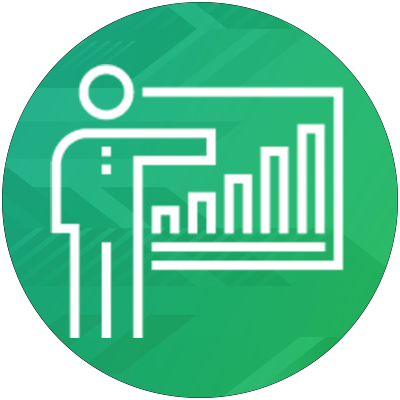 With the support of OICR and FACIT, 32 start-ups have been created since inception. There are 802 employees at all active start-ups in our portfolio.
OICR-supported projects received follow-on funding from 69 partner organizations (22-23)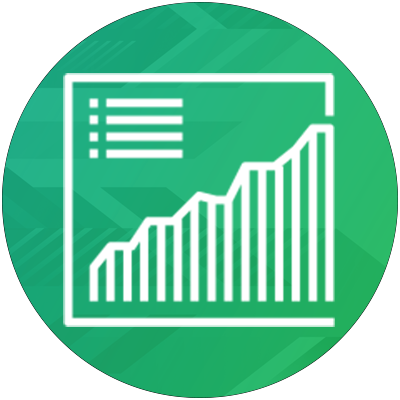 The total investments attracted to Ontario's life sciences sector by FACIT's portfolio of biotechnology start-ups reached $1.5 billion in 2023.
4 new invention disclosures
8 new patent applications
10 new patents awarded
(22-23)
---
Looking ahead
Step back and look at the big picture of cancer research, and it's the people involved who come into focus. Every new discovery in preventing, detecting and treating cancer is driven by communities of patients, scientists, healthcare professionals, entrepreneurs and other dedicated people working toward a common goal.
Together, we have made incredible strides. Moving forward, OICR remains committed to bring these communities together and empowering them to make a difference for people affected by cancer.
We invite you to join us in these efforts by subscribing to our monthly newsletter or following us on X (formerly Twitter), Linkedin and Instagram.